Before moving on to the Fashion show's details, I would like to talk about the designers. The label 'Cuculelli Shaheen' was started by husband, and wife team Anthony Cucculelli, and Anna Rose Shaheen, who are both extremely good-looking, and frighteningly cool.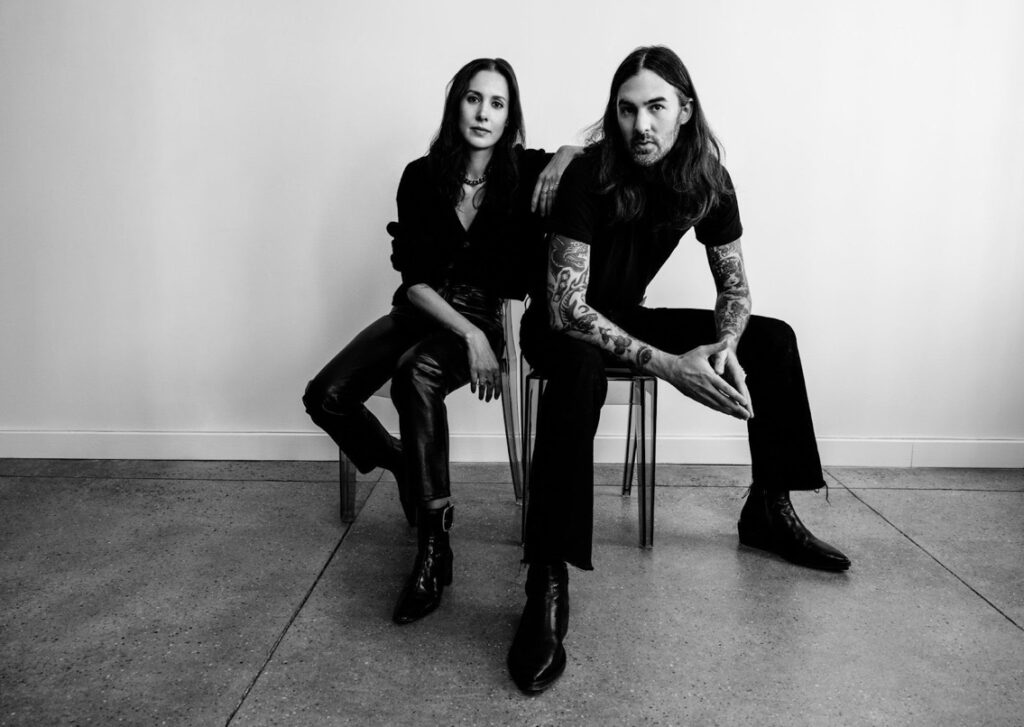 One had worked at Roberto Cavalli, and the other at Emilio Pucci in Florence. Anthony Cucculelli, and Anna Shaheen have been working together ever since meeting in Diane von Furstenberg's design studio. Cucculelli Shaheen is a New York City based couture brand founded in 2016 with a line of intricate, elevated, and ultra-feminine silhouettes.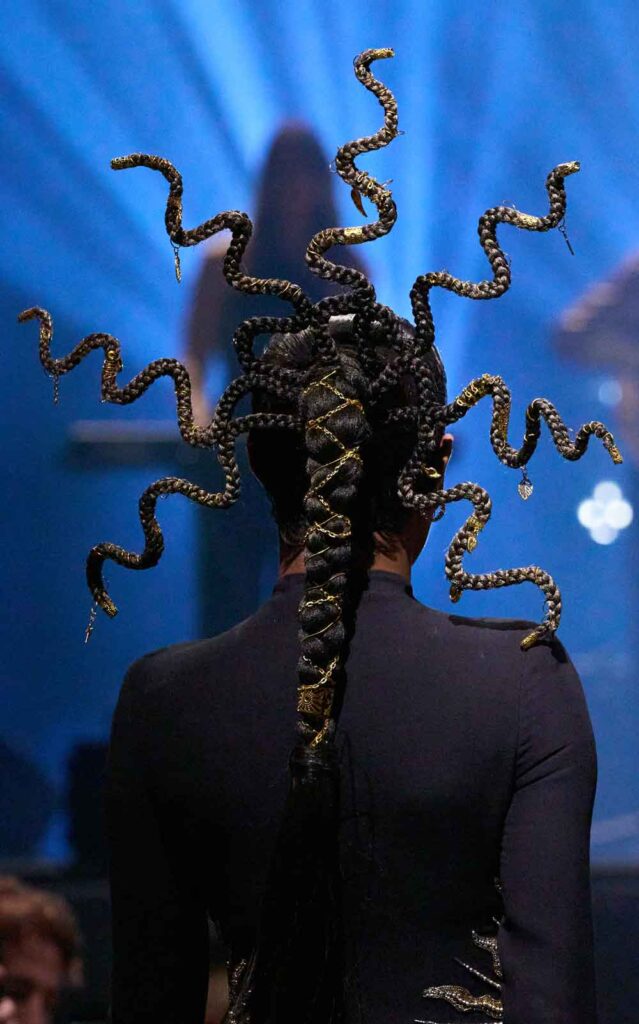 Known for its lush and intricate embroidery pieces, Cucculelli Shaheen partners with the world's top embroidery artisans, and cutting-edge patternmakers to create wearable works of art. Inspiration is drawn from classical art, music, mythology, and New York City.
Runway looks image courtesy of Isidore Montag
They were inspired to work together, and start something of their own on a trip to India. Designers are inspired by technology, so their powerful designs are based on 3D body scanning.
Actually, thinking about how cool its cutting-edge technology combined with Couture, and using these technology to show their difference all around the world is great inspiration for other designers.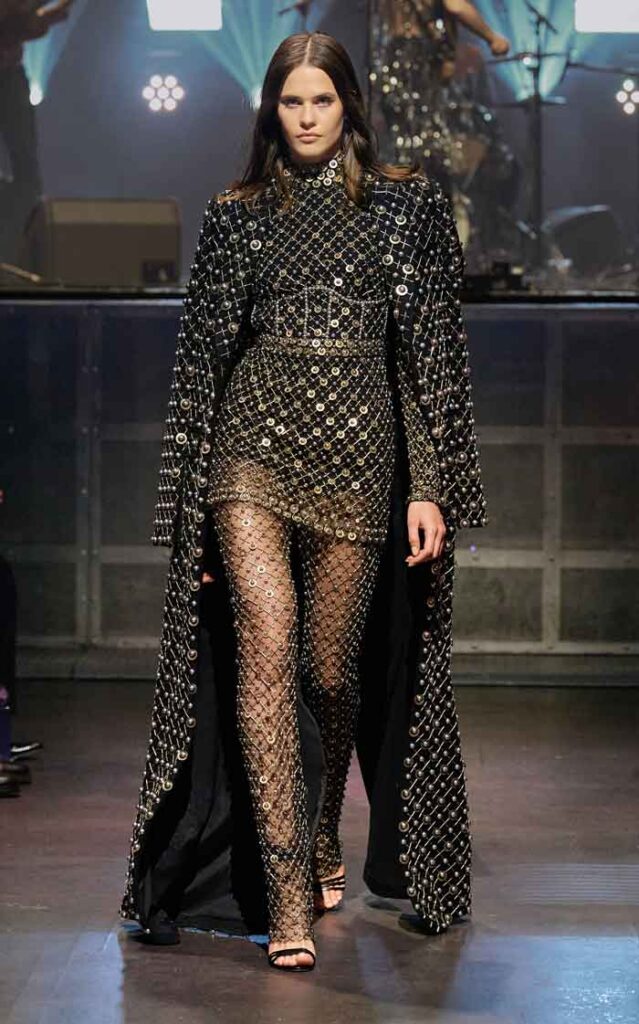 The couple met while working in Diane von Furstenberg's West Village studio beginning of the century. Couple working in Florence, Italy, amplified their design partnership, and they have been working together ever since.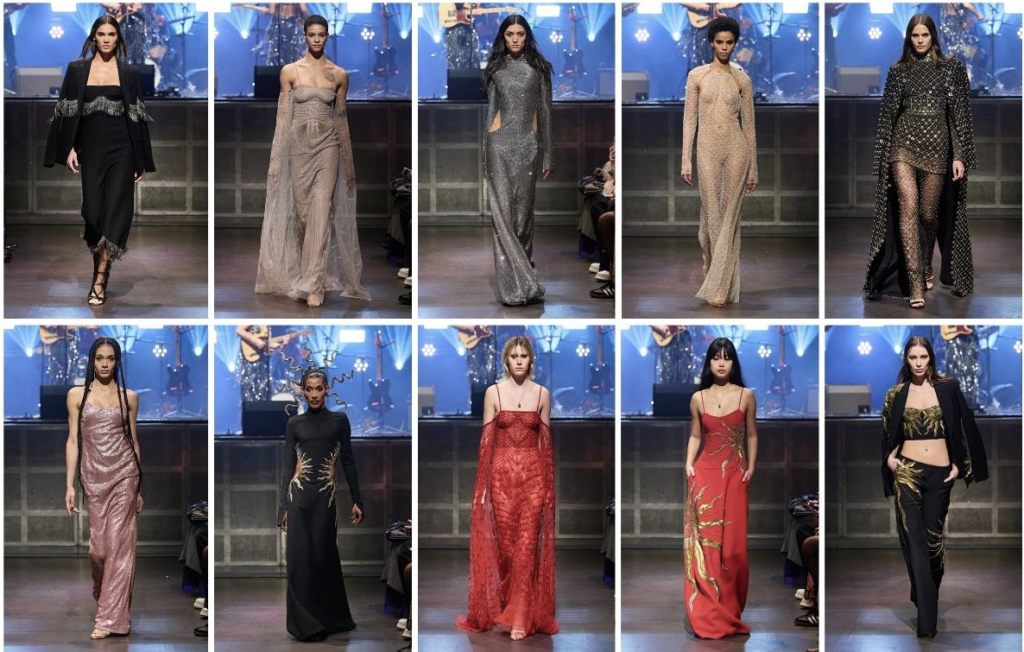 Cucculelli Shaheen is defined by its synthesis of lush embroidery, and effortless silhouette. They are using the technology; your body is scanned using three six-foot poles that are basically like little tripods that have infrared cameras on them.
Their customer's body is scanned within a fraction of a millimeter, and the patterns have been scanned in, and pre-graded. When a customer gets scanned, technology is able to grade every part of the body individually, and easily measure customer body size. What a great way of using technology, it is very impressive.

So, let's come back to Cucculelli Shaheen Collection Fifteen (Fall/Winter 2023) at New York. They presented their runway show in city's iconic Webster Hall which I was invited to.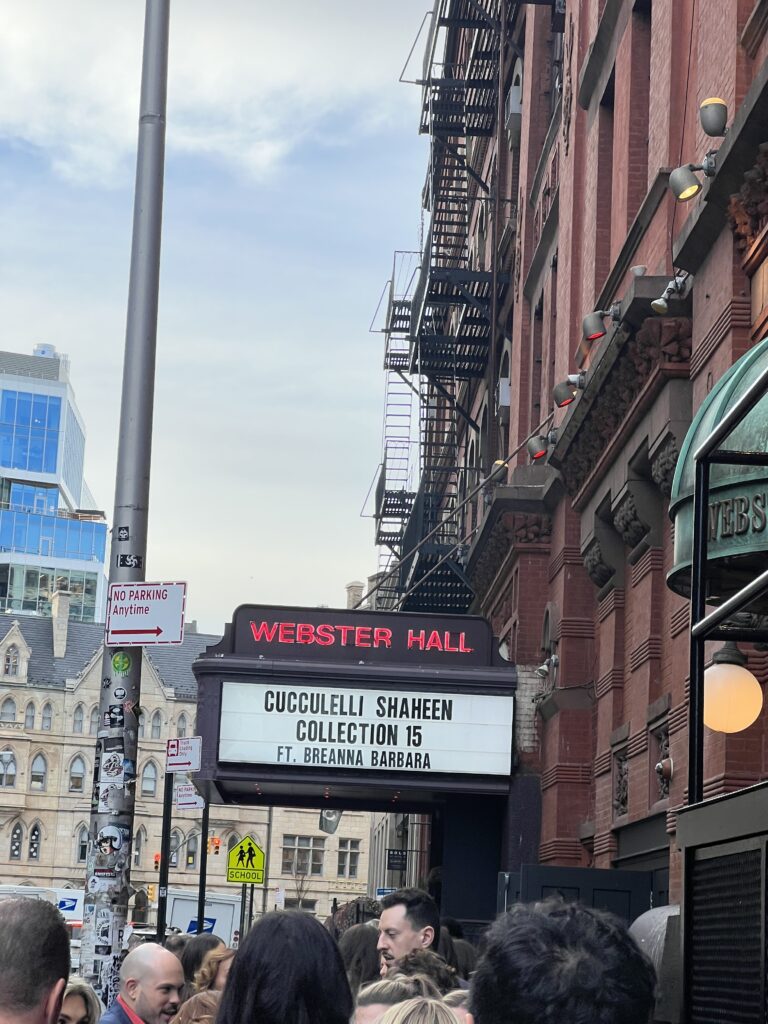 Titled "Les Radiants", Collection Fifteen is inspired by chaos and classicism, atomic poets, beautiful dynamite, Gotham surrealism, and the designers' perennial muse, New York City.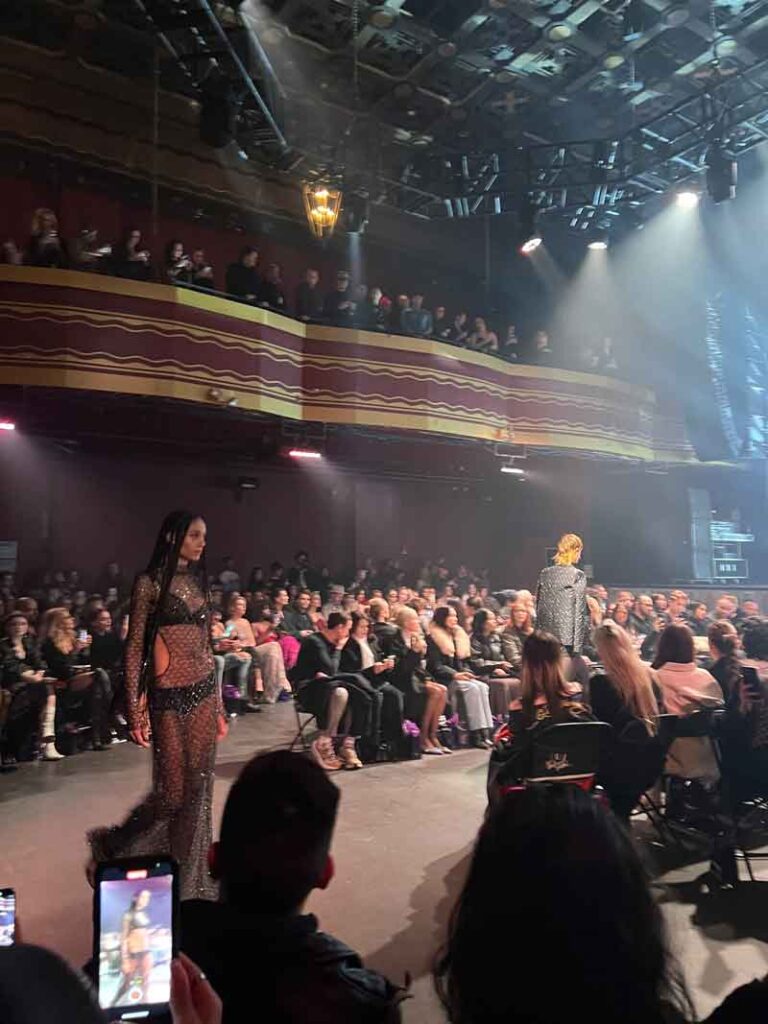 Drawing inspiration from artists known for playing with light, and shadow such as Baroque painter Georges de La Tour, Rembrandt, Caravaggio, and contemporary visual artist Christopher Bucklow, the new collection embodies the passage of the sun in the sky from night into day.
In the collection we saw lush embroidery, and effortless silhouettes continue to take center stage in a color palette of black, gunmetal, silver, red, champagne, and gold.
Drop-waist corsets, low-slung trousers, skirts, and cut-out details accentuate the hips while detachable sleeves, and beaded leggings transform the looks.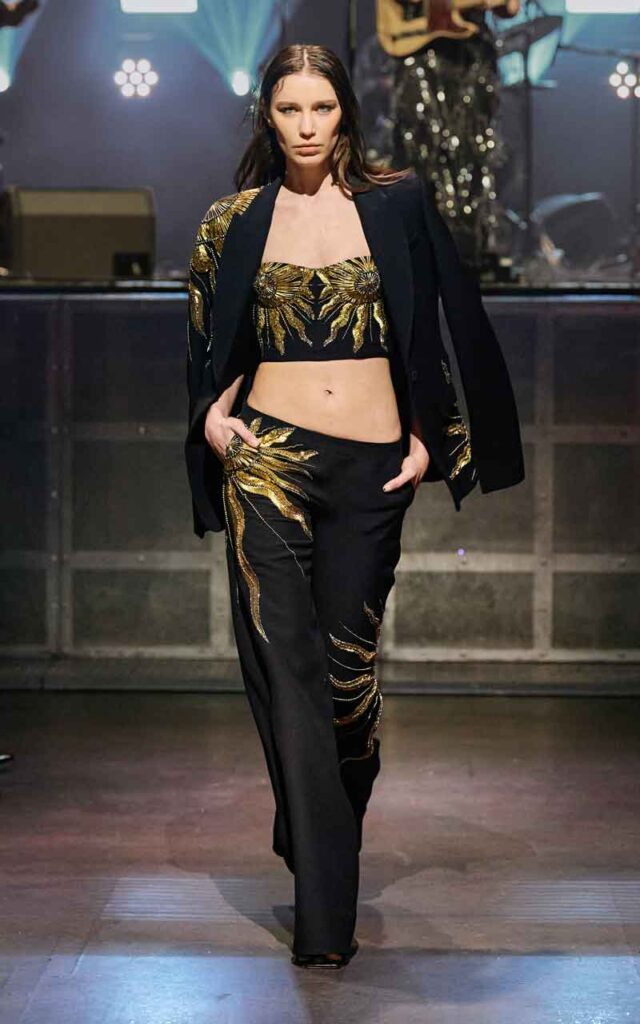 Moreover, the show was presented with smokey glass crystals paired with sheer tights; a ruby caped dress in oversized lace netting motif; a floor length coat styled with matching mini, and sheer tulle trousers with golden, and silver metal dome, and rings motifs.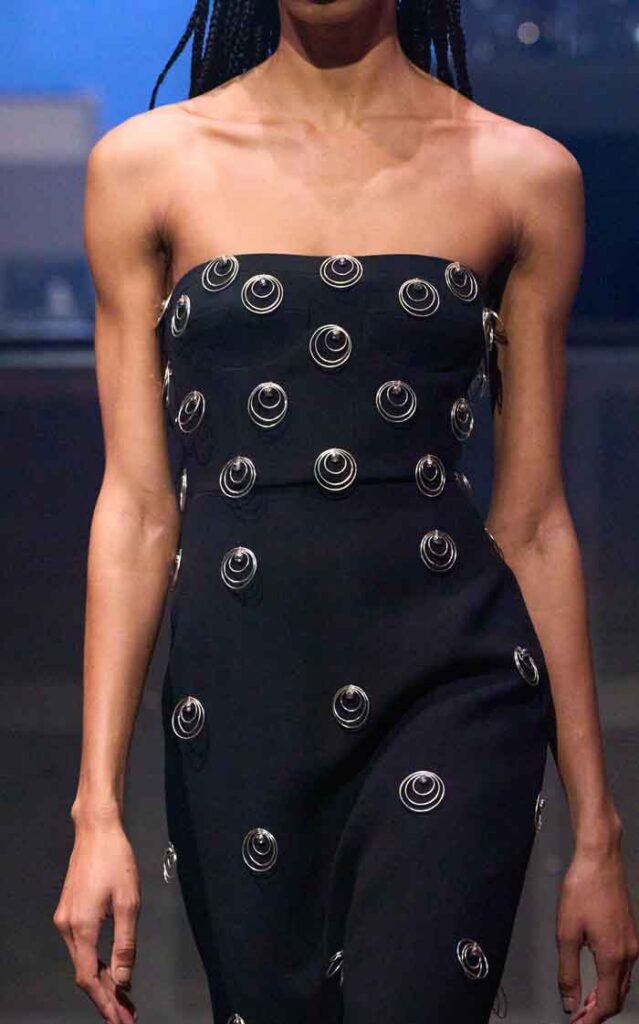 The collection with a radiating sun motif blazer paired with low-slung trousers; a silvered metallic glass beaded dress with cut-out details at the hip; long sleeved sheer black tulle dress with lace netting motifs, and cut-outs; black jet sheer mini dress with exposed boning styled with matching tulle jet lace trouser.