Louis Vuitton's fashion events at Isola Bella on Lake Maggiore in Italy have captivated the fashion world with their exquisite blend of luxury, art, and natural beauty. Isola Bella, with its stunning gardens and historic palace, provides an idyllic backdrop for showcasing the brand's visionary creations. These events have become synonymous with elegance, creativity, and unparalleled craftsmanship.
Louis Vuitton's choice to host fashion events at Isola Bella is a testament to the brand's commitment to creating extraordinary experiences for its audience. The combination of the majestic setting and the brand's iconic designs creates a harmonious fusion of fashion and art. The picturesque landscape of Lake Maggiore, with its crystal-clear waters and lush surroundings, perfectly complements the luxurious aesthetic of Louis Vuitton.
The fashion events at Isola Bella serve as a platform for Louis Vuitton to unveil its latest collections in a memorable and enchanting way. The brand's runway shows become immersive spectacles, where models elegantly navigate through the meticulously manicured gardens, revealing stunning garments that push the boundaries of style and sophistication. The events are meticulously planned and executed, paying attention to every detail to create a seamless blend of fashion, nature, and grandeur.
The Louis Vuitton events at Isola Bella have also become a meeting point for the global fashion community. Influencers, celebrities, industry insiders, and esteemed guests from around the world gather to witness the unveiling of the brand's newest creations. These events foster a sense of exclusivity and excitement, creating an atmosphere where fashion enthusiasts can connect, exchange ideas, and celebrate the artistry and craftsmanship that Louis Vuitton represents.
Leggi Anche

Beyond the fashion shows themselves, Louis Vuitton's events at Isola Bella often feature immersive installations and art exhibitions that further elevate the experience. The brand's commitment to creativity and innovation is showcased through collaborations with renowned artists, blending fashion and art seamlessly. These installations provide a multi-sensory experience, captivating guests and leaving a lasting impression of the brand's artistic vision.
The event is a testament to the brand's ability to merge luxury, art, and natural beauty and serve as a celebration of fashion, showcasing the brand's latest collections against the breathtaking backdrop of Isola Bella. With meticulous attention to detail and a commitment to creativity, Louis Vuitton creates an immersive experience that leaves a lasting impression on all who attend.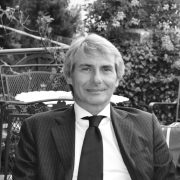 Marco Sutter
Editor in Chief of Fashion Life Magazine, Identity Style, Giornale delle Partite Iva and Montecarlo Excellence - Publisher and Editor in Chief of Wine and Travel, Golf and Travel, Bike and Travel and Travel Gourmet.