As we age, the signs of aging tend to become gradually more evident in different areas of the body. One of the areas where this phenomenon is most noticeable is undoubtedly the face.
Today we discuss this with Dr. Simona Nichetti, an expert in aesthetic medicine and antiaging therapy.
How can we counteract the natural aging of the face? How to implement 3D facial rejuvenation?
Global facial aging, Dr. Nichetti explains, involves the resorption of bone tissue and the slippage of fatty tissue to the more sloping areas due to the effect of gravity, as well as the loss of muscle tone, a thinning of the dermis, and a consequent thickening and alteration of the epidermis.
The senescence process also causes an alteration in the production/distribution of skin pigment (melanin) resulting in the appearance of skin spots.
What are the 3D remodeling strategies? And what are the various techniques used?
The evolution of aesthetic medicine, when faced with the issue of skin aging, has responded quickly by fielding techniques to counteract this problem.
Through the use of hyaluronic acid of different molecular weights, explains dr.ssa Nichetti, we will aim at restoring the volumes of the face through the use of "structured" hyaluronic acid injected deeply, this method will also allow us to counteract sagging, continuing with a medium concentration hyaluronic acid for filling wrinkles and depressions (nasogenic and marionette wrinkles, glabella) and finally with the use of "light "hyaluronic acid to correct small wrinkles (such as crow's feet etc…).
The use of these products ensures results that are more natural and in harmony with the patient's needs.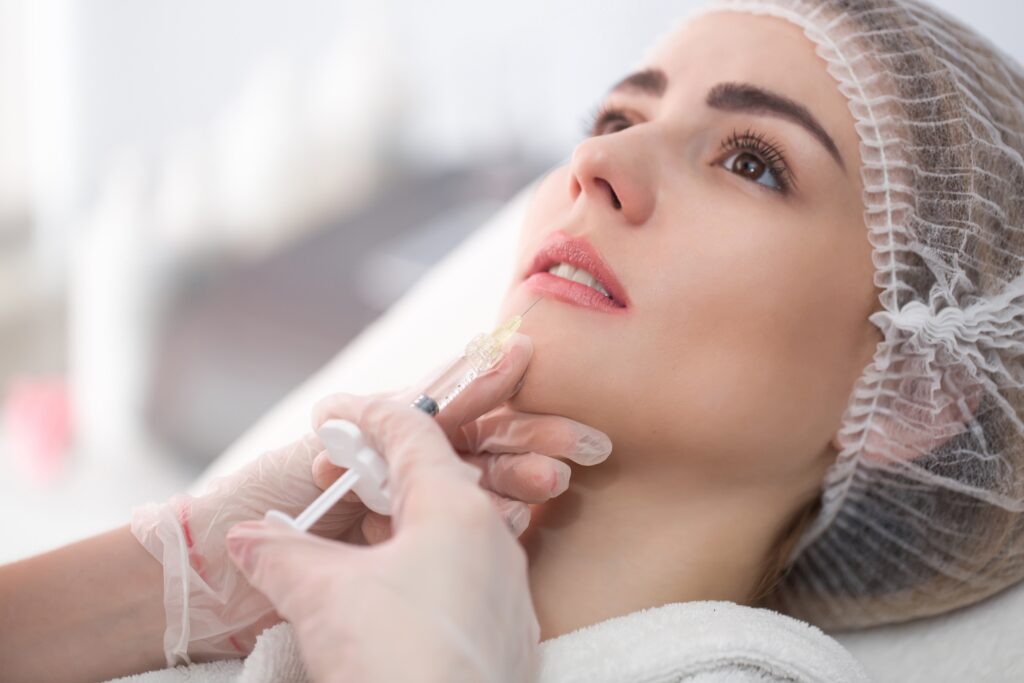 Another technique used is the biorevitalization which aims to "revive" the dermis resulting in increased hydration and firmness, while the use of peeling will be employed to stimulate epidermal renewal, erase blemishes and the "web" of superficial wrinkles due to photoaging.
The use of botulinum toxin will be used for correction of the upper third of the face, due to contractions of the muscles responsible for facial expression.
Regarding the over 40s, it is advisable to precede the three-dimensional facial treatment about 30 days earlier with a bioregeneration session with synthetic tissue growth factors with the aim of "awakening" the metabolic activity of fibroblasts (pivotal cells in the aging process).
This comprehensive approach will allow working on all planes so as to restore a refreshed, but not artifactual face following a physiological harmony of volumes and depressions, reinforced by regenerative medicine "strategies" to restore the physiological functions of the dermis, epidermis and muscle.
All this is done without invasive surgical procedures, while also ensuring rapid recovery times.