Fashion is like a dream that invites you to fantasize, and like a journey full of emotions, it is art meets everyday life, a concrete opportunity to reinvent yourself every day and to become sometimes, also an opportunity for leisure and relaxation.
And that is why today we present to you a simply extraordinary brand of handbags and accessories, a reality that fully corresponds to true Italian craftsmanship, with the San Leucio Silk fabric, which takes the name "Creazioni Artistiche di Maria Antonietta Mauro."
Maria Antoinette is the creative mind of the brand, skilled and careful in researching fabrics and details. His creations amount to a beauty made of tradition and innovation, of an ever-evolving style, where a passion for luxury and uniqueness emerges.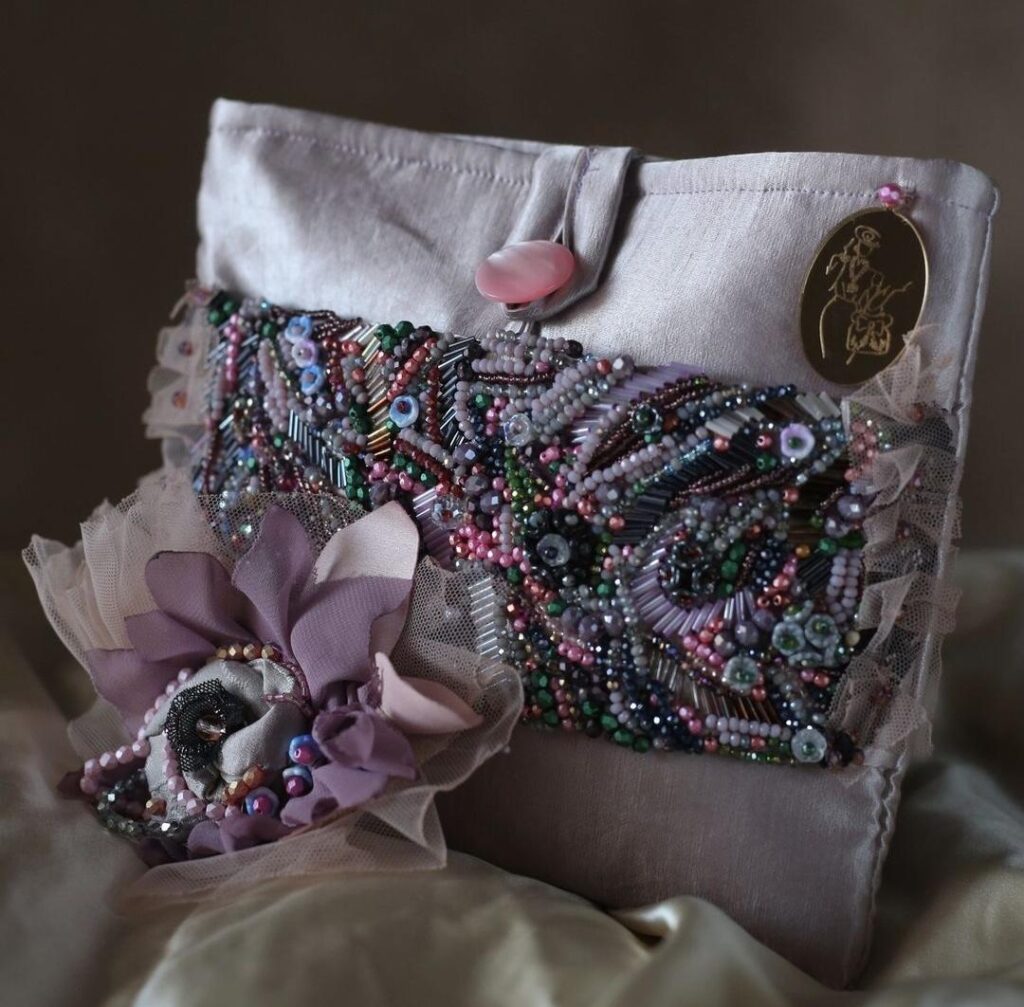 To the origins of the tradition of excellence
The fabric of San Leucio has remote origins. The San Leucio Silk is an excellence of the Campania region, later to become a World Heritage Site. This wonderful silk tradition dates back to the time of the Bourbon reign and is closely linked to the Royal Palace of Caserta.
An ancient history that inaugurated the first workshop for weaving Silk produced by silkworm farms. In the early 1900s the town of Caiazzo was also involved in silkworm processing. This precious fabric always had an enveloping appeal for Marie Antoinette.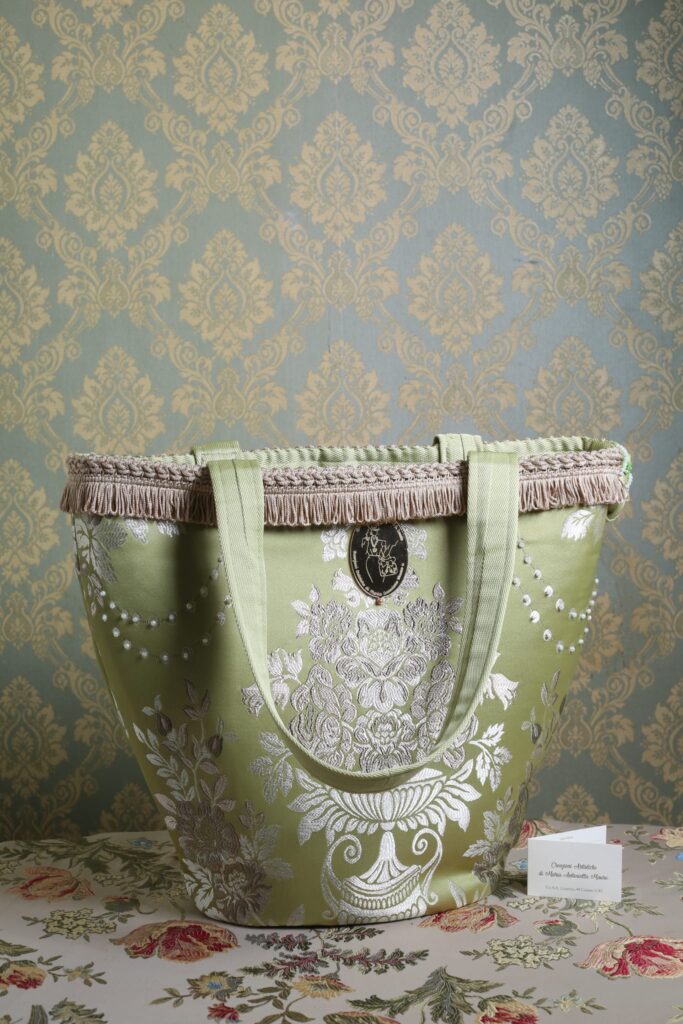 It encapsulates the history of traditions, values and those of the area to which it belongs.
The basic San Leucio Silk fabric is embellished in turn with trimmings, lace, chiffon, organza, semiprecious stones, half-crystals and beads.
Thus elegant pochettes, handbags, practical but still elegant handbags, purses are born. Accessories, necklaces, bracelets, brooches and earrings take shape, combining with other decorative elements. Her bags like accessories are like precious objects that guarantee for each individual piece their authenticity.