Giuseppe Picone, class of 1976, dancer of undisputed international fame, pride of Italian dance in the world and undisputed pupil of Carla Fracci queen of dance. He has danced in the most prestigious theaters and alongside top dance stars. Étoile, choreographer, artistic director of the Picone & I Grandi della Danza Gala. Until December 2020, he served as director of the Corps de Ballet of the Teatro di San Carlo in Naples.
On stage and in life you can fall, when it happened to you how did you get back up?
In my nearly 30-year career fortunately on the stage it has happened to me only twice, it is an unpleasant feeling, while life is made up of ups and downs, sometimes you fall, the important thing is to always get up again with strength and courage.
When did he choose his destiny?
In truth it is destiny that chose the path of dance for me, my destiny was born with me, I couldn't think of living without dance, my mom told me several times that I was just two years old and at the beach in a diaper I was dancing, dance is in my DNA.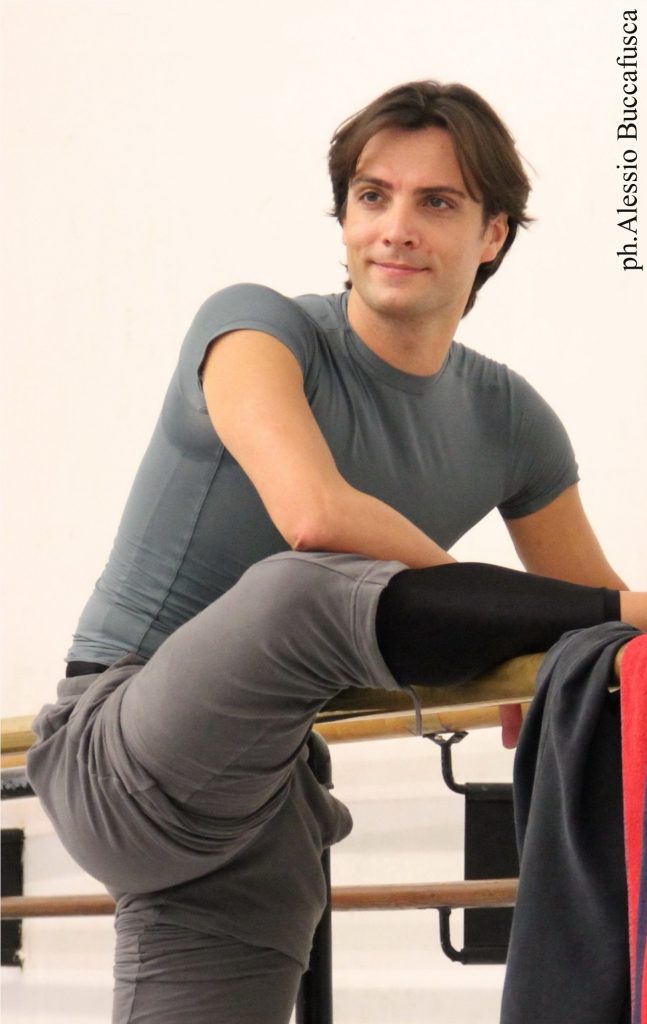 Your first real rehearsal?
It was when I was sixteen years old I made my debut as a soloist at the Ballet National de Nancy, thanks to Pierre Lacotte director of the company who assigned me a very important role for the ballet "L'Ombre" where he was choreographer.
Recently Carla Fracci the queen of dance died, there was a special relationship between you, what are your memories of her?
Carla became part of my life when I was only 12 years old at the San Carlo Theater in Naples. Carla's I could tell many things, but the most important thing about Her is that in spite of all her world fame she was always down-to-earth, she was humble, she always followed me both in Italy and abroad, she invited me several times to dance at the Arena in Verona and at the Rome Opera, where she was artistic director. In private she was very funny, simply unique.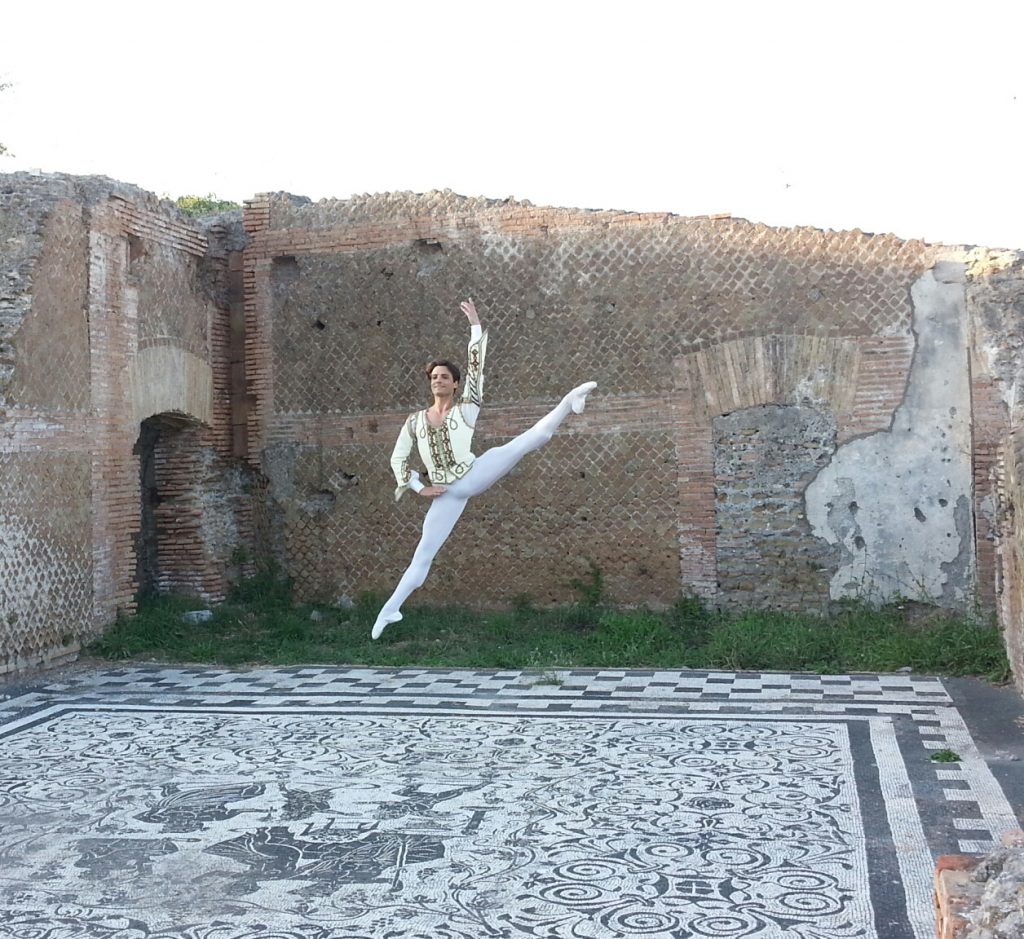 Meeting a Fracci on your life path, what did that represent?
For me she was an example, Carla was a beautiful dancer, although she did not have great physical gifts but her determination to work in perseverance and in everything, so much so that she became a world icon. They are an absolute inspiration and example.
Does it take courage to upset customs?
Absolutely yes, in anything, in life as in the profession it takes courage, if you believe in something you should always face it with courage.
What does dance mean to you?
For me, dance represents life, it requires a lot of sacrifice, it involved my whole self, when I was a boy I may have missed the carefreeness, but it is such a beautiful art and so graceful that it has given me great satisfaction in life.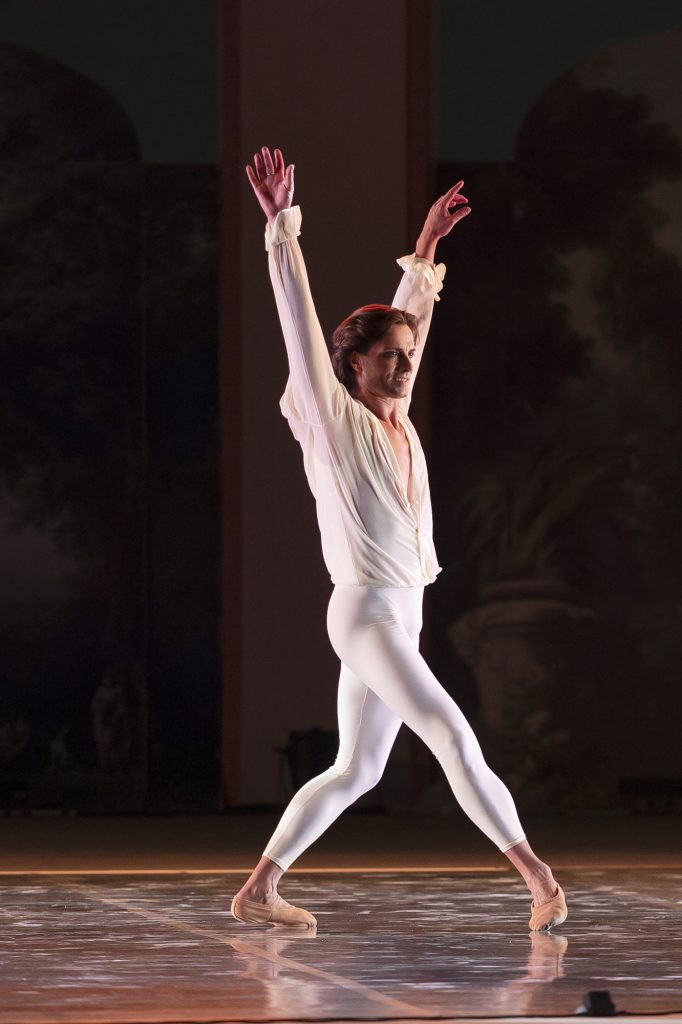 What is he nostalgic about?
I'm nostalgic for the four years I spent in London in the English National Ballet, it was the Company where I left my heart there, with my comrades and colleagues we were tackling 180 performances a year, always with a lot of energy and drive. Memorable memory, at a dinner after one of my performances "Romeo and Juliet," I met Lady Diana, it remains one of the most beautiful encounters in my life.
See Also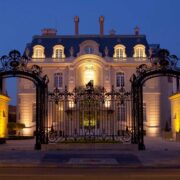 What is perfection to you?
Honestly, I think perfection does not exist, I think it is unattainable, especially in dance since it is an ephemeral art.
In your unstoppable career you have graced the most important stages around the world, which one do you remember with particular fondness and why?
I remember the Royal Festival Hall in London with great fondness because I made my debut with so many first roles in the classical and contemporary repertoire in this very theater at the age of 17, 18, 19 and 20, when I was very young. Four intense years where I debuted, from Giselle to Swan Lake, from Romeo and Juliet to The Nutcracker. It is a wonderful memory I have of this theater.
Future plans?
Considering that the pandemic has stopped work for everyone, I would say it is now time to start again with my shows in Italy and abroad. Also in 2022 I will celebrate my 30-year career, I will publish my book for this occasion.
Wishful thinking?
I have a simple wish I would say, one day I would like to wake up looking out of my window and see the sea, a house with a dance studio where I can train and be inspired by the sea to create new ballet, neoclassical, contemporary or modern dance choreography.
Interview by
Gabriella Chiarappa