Mario Dice refined and elegant is a designer who proudly represents the value of made in Italy internationally, classic futurist, dynamic and full of determination, today he is one of the examples of excellence of Italian fashion. His career is studded with educational experiences that have enriched him humanly and professionally.
In this exclusive interview, the designer talks about himself.
In the world of Fashion, you are one of the most appreciated Italian designers. You have collaborated with big names in fashion, what have they left you on a creative and human level?
Each of them in their own way helped the creative in me, to transform
one's imagination into a job and to understand how best to make use of it by making it become concrete. On a human level as a person on the one hand I learned about the "dignity of work" on the other hand I realized how I would never I had to deal with the people who would one day have to work for me.
On the human level they had in common little respect for the "person." What is the hallmark for your brand?
I think I can safely say "The Story of Experience." It is perceived by those who choose one of our dresses. There are stories you have to feel them on your skin and then down into that unknown chest that holds our secrets so intangible because they are made of emotions, memories, experiences and intentions. These are stories that you have to feel taking root inside with their roots, you have to let them graft honestly to your nature, and then let them blossom out into an authentic tale told by the clothes, written in the language of fabrics shaped with fine hands, and workmanship so rich yet subtle that the skin decorates as they caress the soul .
Elegance for the woman in Mario Dice?
She is a strong and at the same time delicate woman "I have always had the utmost respect for women's bodies but also for their heads." The elegance of my collections stems from these two basic points. It is in this way that every woman who wears one of my dresses conveys her own elegance, creating and conveying herself in turn the elegance of Mario Dice.
In my woman you find my enthusiasm, my confidence, my ability to amaze myself before the world. Her transforming mine, in the collections you get that feeling of being at the beginning of every road, having all the possibilities in front of you.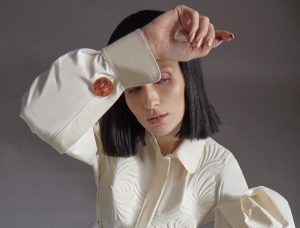 How has the deep aesthetic of high fashion changed?
Haute Couture has changed, and has turned into a very Instagrammable showcase, of the lavish and creative craftsmanship, into an ode to the most extraordinary creations of designers, which in the industry have a ripple effect, influencing ready-to-wear and even fast-fashion collections.
Haute Couture is a territory of free expression, and it contributes to the construction of a brand image. The pandemic has revolutionized and changed the fashion system, with what consequences for made in Italy?
The 'only big real consequence: not having learned anything from this you will continue to make the same mistakes that even before the virus were driving a well-constructed system into crisis. The real fashion pandemic is the system that makes it up.
The only consequence to was taking advantage of the problems of small businesses.
What do style, stars, sensibility represent to you?
Style is what educates my work, the most difficult thing to create sustain over time and carry on a dress. The "style," recognizable, innovative is what creates a brand. Women who buy one of my dresses are the only Stars I follow.
Sensitivity is what makes me fragile, my Achilles' heel in a world where being sensitive often doesn't help, however, without it I wouldn't be able to create a dream, only product.
Who did you say no to is why?
To be politically correct, I can't name names but I can tell you that lately the naysayers are due to those who buy "brands" without even imagining that "fashion" is not a game but a job.
A fashion worldview that shifts to that today between e-commerce, digital fashion shows and sustainability. Your opinion on this?
Unfortunately, once again the fashion world is not united but individualistic. After so many phrases about seasons to be cancelled and collections not to be shown, nothing has changed. Are we talking about creating true collections born of creativity and of great quality? Now I pose a question. Where are they? Streaming parades are not staying working, even if the press driven by great planning will not admit it anytime soon. Fashion is created by too many emotional elements to become digital. A big milestone never before for us companies is e-commerce because it has helped us, not only in sales but in making us more aware of our product and those who buy it. Instead considered, however for me, a double-edged sword for multibrands, because they do not realize that their days are numbered if they do not change their system of buying and selling collections.
Sustainability? For now a utopia no company can guarantee that what it claims to be sustainable comes in at least 50 percent true.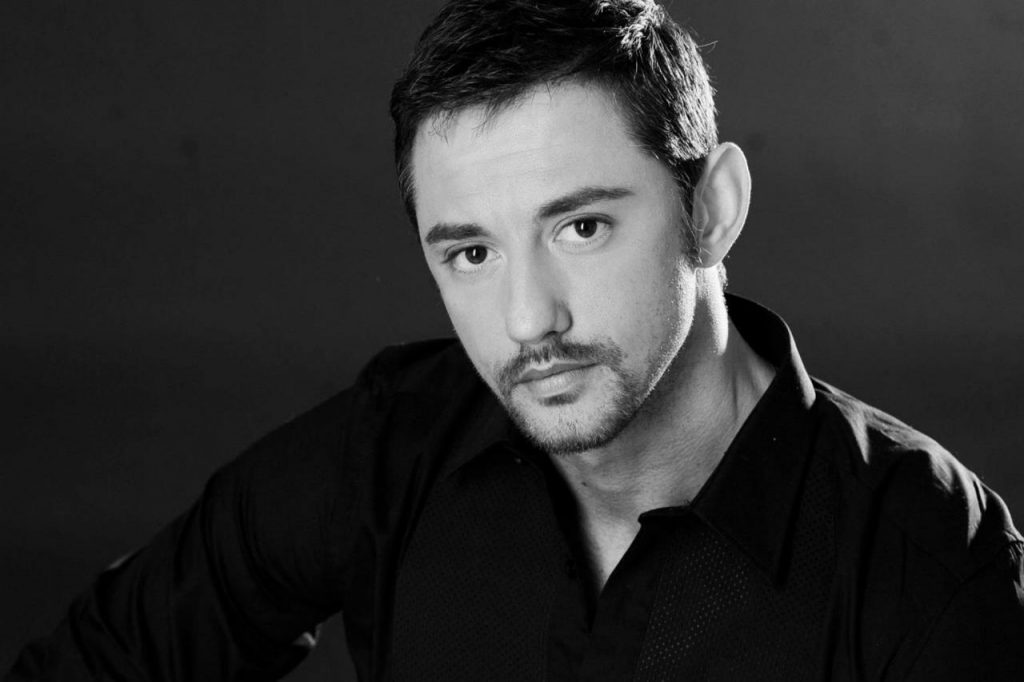 What atmosphere does the new fall/winter 2021/22 collection plunge into?
"Sempre," Gabriella Ferri's seventh album, one of the most beautiful and intense memories in Italian musical history, becomes a collection, turning verses and stanzas into fabric to continue to tell emotions, between music and fashion.
"I worked trying to transfer on my clothes her feminine charge and her soul so special," I imagined how and what this extraordinary artist would wear today to get on a stage or more simply to walk in the alleys of her beloved Rome.
She loved to dress in layers, mixing evening with daytime, using men's jackets but always emphasizing the waist.
Among your brand news is the launch of a new e-commerce platform, would you like to tell us about that?
As I mentioned in the previous question, a great achievement because it gave us a way to understand how we are perceived by a wider audience, and this will definitely influence my next collections. We started with a few products about 30 and then expanded it over the years. As early as the next FW21 season, Mario Dice bags will be included.
Looking ahead, always and everywhere, with what perspective?
I think there is only one thing that a creative person in general should not lose, self-respect. Ours is a system that often forces you to deal with numbers and compromises that often lead you to forget that what a designer has to do is create, being free if within all the schemes.
"Haute Couture has changed, and has turned into a very Instagrammable showcase, of the lavish and creative craftsmanship, into an ode to the most extraordinary creations of designers, which in the industry have a ripple effect, influencing ready-to-wear and even fast-fashion collections."