Since 1965, Maison Jacquart has been working to become one of the largest international Champagne brands. Formed by the alliance of independent winemakers, it caused the rebellion of vignerons who, during World War II were banned from the countless Maisons in the area. The Jacquart winery, with its 1,700 hectares, represents today, one of the largest areas planted with vines in all of Champagne (the fifth largest ever), half of which are in Chardonnay and the rest between Pinot Noir and Pinot Meunier.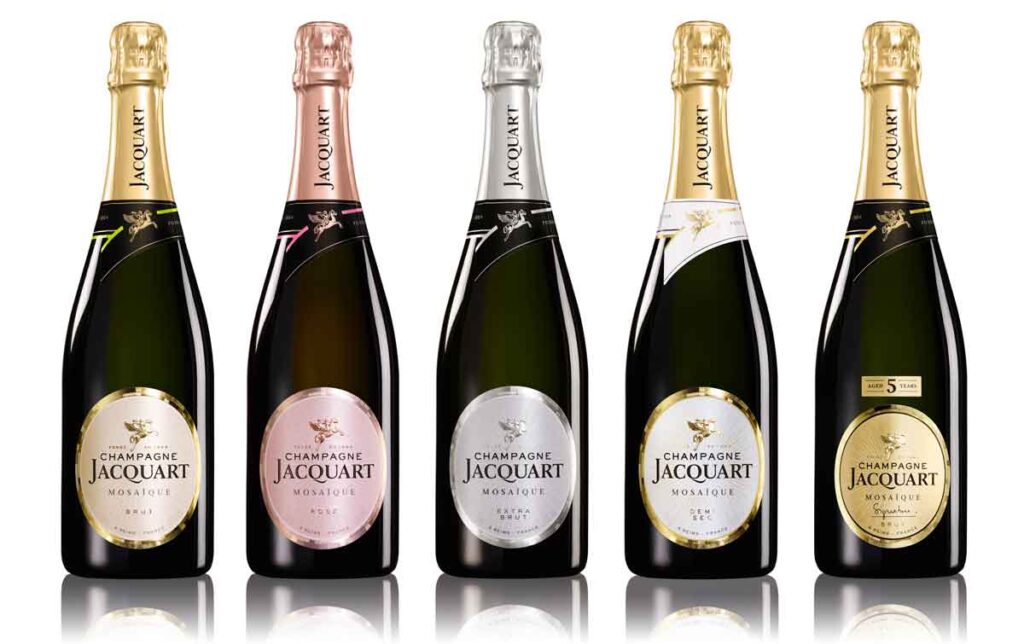 The historic headquarters is in Reims, in a 19th-century mansion whose facade is decorated with five mosaics in which artists Blanc and Guillonnet depicted the most important stages in the birth of a champagne. This is why Jacquart's most important cuvée, the brut sans année, was named Brut Mosaïque. Instead, for the past few years, the representative office has been located in a splendid palace in Reims among other Maisons that matter in the Champagne world.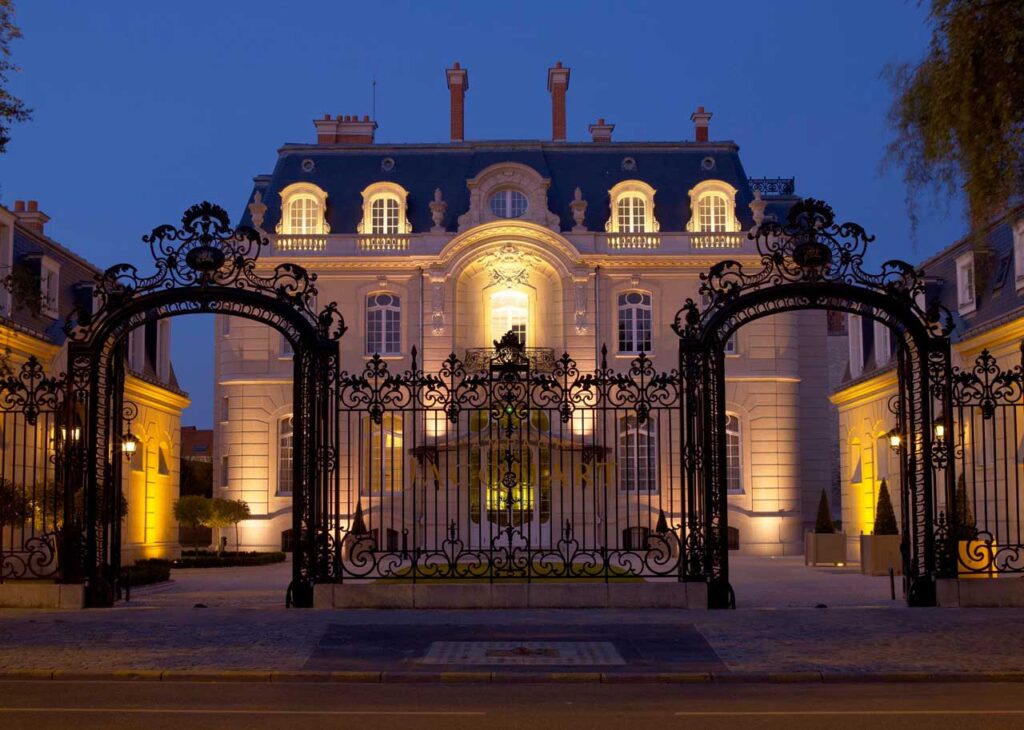 The range of terroir, the attention to Chardonnay in blends and the wines' extended aging encapsulate a unique, contemporary style: fresh, graceful, refined.
One of the characteristics of the Maison is the winning combination that places it as a "local" reality with a strong international connotation. Jacquart is considered among the top 10 Maisons in the world where America is the main market and Italy is, well placed, in fifth place.
Today Jacquart is the flagship brand of the Alliance Champagne Group which means as many as 1,700 members, 2,600 hectares of vineyards and a production of more than 2 Million bottles.
Great attention to sustainability, which is among the Maison's strengths. The Jacquart company produces fresh, elegant champagnes and a sophistication-oriented pouring.
In the past two years, sales in Italy have increased significantly with a significantly higher average than in many other markets. For Jacquart, the Bel Paese is a strategic market with widespread distribution through wine shops and wine bars, secured by a long-standing union with the group Rinaldi 1957 .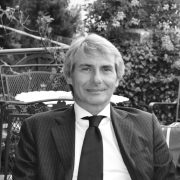 Marco Sutter
Editor in Chief of Fashion Life Magazine, Identity Style, Giornale delle Partite Iva and Montecarlo Excellence - Publisher and Editor in Chief of Wine and Travel, Golf and Travel, Bike and Travel and Travel Gourmet.