The most anticipated and prestigious international menswear event is back in its 103rd edition. From the Fortezza da Basso to other historic palaces in Florence, Pitti Uomo is ready to tell the story of contemporary and future men's fashion.
It was held during the days of Pitti Uomo, in the prestigious premises of Palazzo Gaddi owned by the NH Collection chain, the long-awaited appointment of the "Salon of Excellence," presented by DeGorsi Luxury Consulting.
Cristina Vittoria Egger, the founder of the Salon of Excellence, together with Alex Dordevic, presents with each new edition new emerging talents and a careful selection of exclusive brands all strictly 'made in Italy' ranging from handcrafted accessories to made-to-measure for men and haute couture for women, including jewelry, handbags.
Excellent response with the historic premises of Palazzo Gaddi filled to capacity.
Mirco Giovannini, guest designer of the event, presented the Knitwear Cloud Couture collection, the new sustainable e-couture project combines on the one hand the Knit Luxury Couture collection, inspired by the volumes of the 1950s, with forays into the "futurism" of the 2000s, and on the other hand the CLOUDS capsule, in which the universe of the shirt is endlessly explored through a pure exercise in the exaltation of femininity through the union of the thinnest and most ethereal voile with pure and noble silk thread.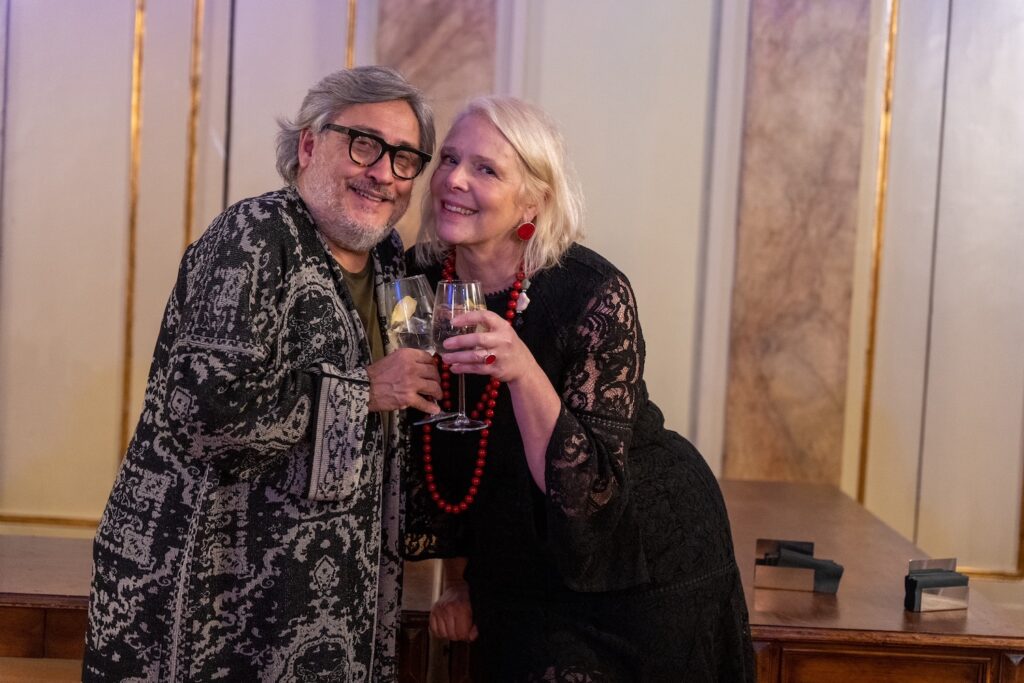 In attendance were the top boutiques of the Italian Chamber of Fashion Buyers, including Giampiero Molteni of Tessabit and Bruna Casella of Bernardelli, who were responsible for selecting and awarding the most creative of the group, who will receive the special prize, offered by DeGorsi, an event organizing company owned by Cristina Vittoria Egger and Alex Dordevic.
This event marked the society's big comeback after the Covid years, recording attendance and events with significant numbers exceeding the pre-pandemic period.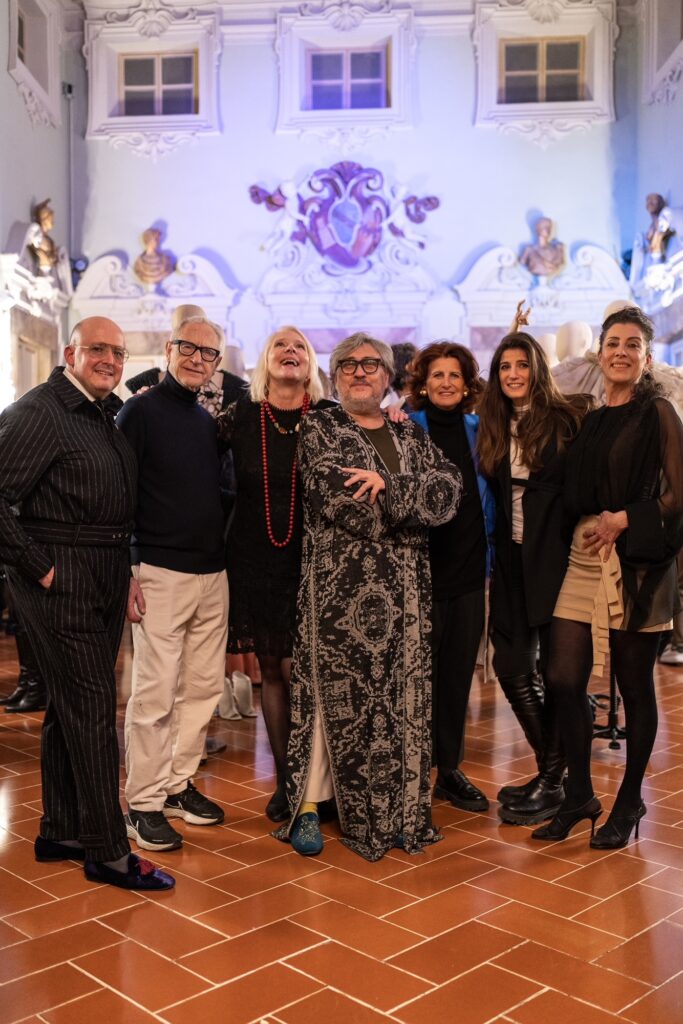 The prestigious event featured a selection of artisanal brands: the high jewelry of Giulia Iosco, the handcrafted bags of Manira, the couture jewelry of Encarnación Vergas, the cashmere scarves of Purest, bags that become small sculptures by Sy&Vie, as well as other brands featured including Chiaia Napoli, Maison Siniscalchi shirts and pants by Voglio Napoli.
Viola Milano presents their latest luxury lifestyle and accessories. Morittu and Marchesini tailoring present an avant-garde tailoring capsule.