The award sponsored by the Ministry of Culture that honors female talent and promotes gender parity for the fifth Women in Cinema Award definitely moved the audience in attendance.

Producer and face actress, cultural entrepreneur and women's rights activist Claudia Conte enthusiastically announced the awardees and guests in attendance.

The awards ceremony was held Sept. 6 at the Hotel Excelsior on the Venice Lido, the headquarters of the stars attending the Festival, and was dedicated to Turkish producer and journalist Cigdem Mater, who was sentenced to an eighteen-year prison term for a film she never made.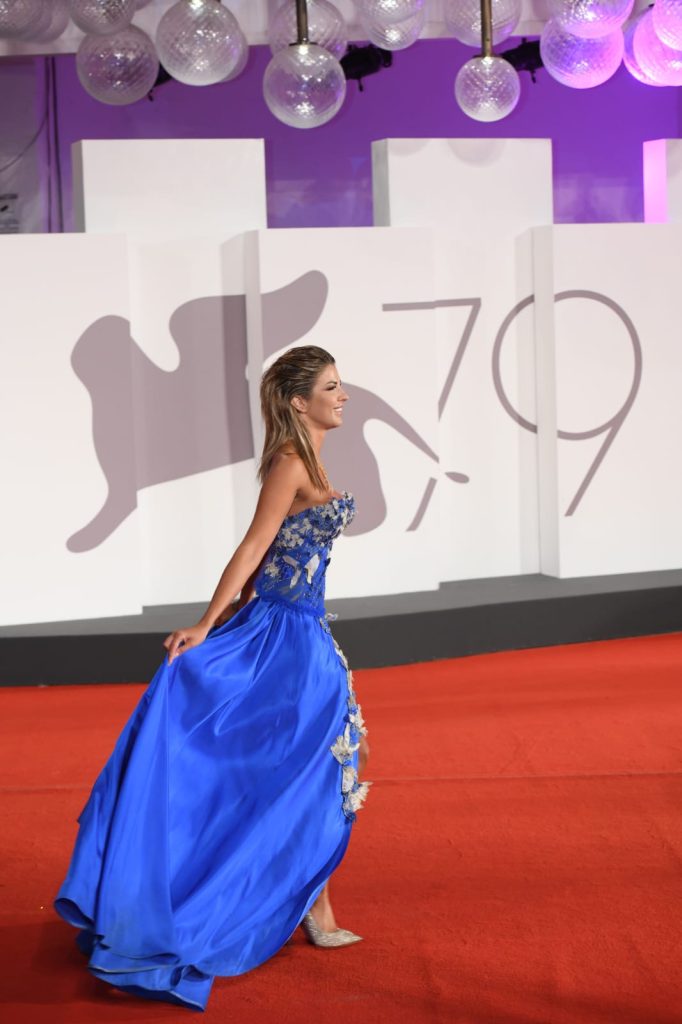 During the fifth edition of WiCa, fashion designer Anna Fendi was honored, symbolizing the strong link between the excellence of the film world and the excellence of Anna Fendi's fashion.
Indeed, the designer's fashion house has collaborated with the greatest directors and costume designers in the making of memorable internationally successful films.
Among the awards given were those to singer Malika Ayane who is very sensitive to gender issues; Audrey Diwan, a French director and screenwriter who won the Golden Lion at the 78th Venice International Film Festival; and Leila Hatami, an Iranian actress.

As with Cigdem Mater, the WiCA wants to remember all women who are currently unable to make their voices heard because they are victims of authoritarian regimes or live in war zones, and in the latter case, thanks to the collaboration with the Embassy of Ukraine in Italy, an award was given to Ukrainian actress Darya Tregubova to express solidarity and closeness with all Ukrainian women who have experienced and are experiencing the horror of war since February 24.

Claudia Conte, since the early days of the conflict, very committed to the war emergency in Ukraine stressed, "We have a moral obligation not to leave alone the women who are most in need at this time. Women in war, women forced to leave their countries, protecting their children and the elderly with the pain in their hearts of not seeing their husbands, fathers, brothers again. The world of culture knows no hatred, but expresses solidarity and hope for peace".
Among those present were Alberto Barbera Director of the Mostra del Cinema Di Venezia, Francesco Rutelli, international producer Monica Bacardi, Prof Fabio Varlese who arrived from Toronto, Prince Giulio Torlonia and his stylist wife Victoria Torlonia who dressed and accompanied Claudia Conte on the red carpet causing photographers and the public to go wild.
WiCA thanks the partners: Accurate Srl; Iervolino & Bacardi Entertainment (ILBE S.p.A.); Tatatu, Icff Toronto; Associazione Cultura Italiae; Alessio Brocceri Jewelry Designer; ICE – Independent Celebrities Endorsements. Technical partner: Custo-X Skin Technology; Hollywood Communication. Media Partners: JABA, Celebre Magazine World; Renaissance Magazine; Luxury Investment Magazine; Journal des Bijoux; Cinecittanews.it; FRED Film Radio, Fab Uk.