Landmark of the most refined palates in cosmopolitan and effervescent Milan. Sublime synthesis of excellence: from the quality of the material to the refined but never mannered aesthetics. Perfect balance, along sensory paths that are always satisfying. Well anchored in cross cultural roots that disregard regional and national boundaries.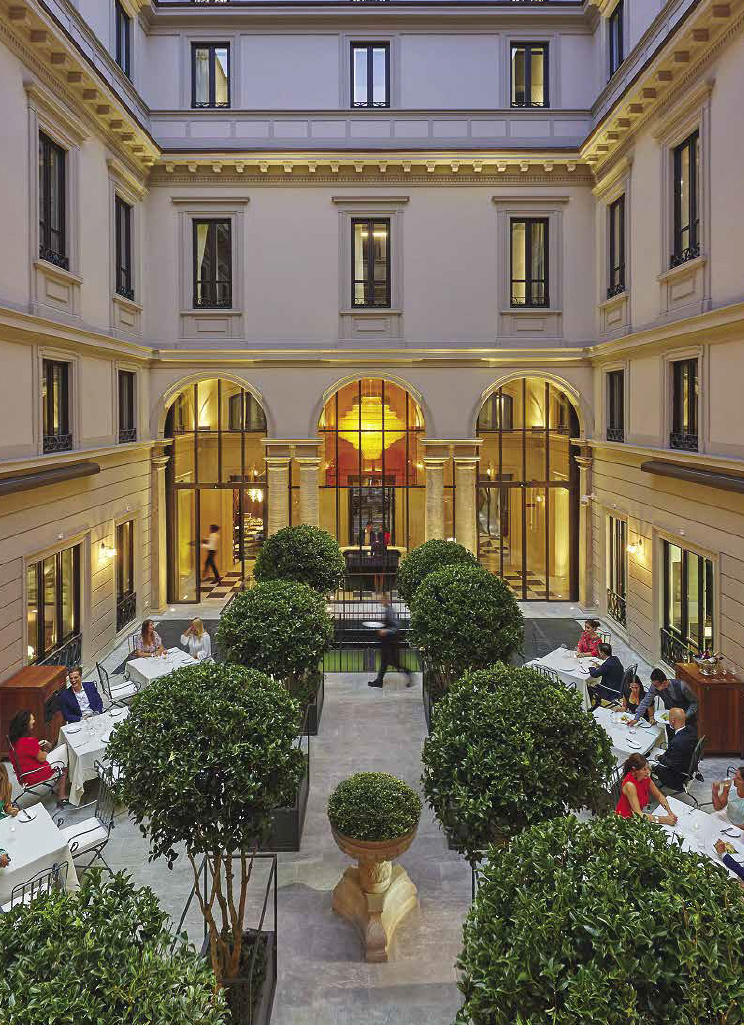 One of Italy's most acclaimed chefs, Antonio Guida has always been under the spell of culinary alchemy. Born in Tricase, Puglia, in 1972, he began his career as a kitchen commis in 1998, then traveled extensively in Europe and Asia, working at major starred restaurants, including Pierre Gagnaire in Paris, Enoteca Pinchiorri in Florence, and Don Alfonso in Sant'Agata sui due Golfi, before landing at La Terrazza at Hotel Eden in Rome. After two years and after obtaining the position of Chef de Cuisine, he became Executive Chef at Il Pellicano in 2002, where he was awarded two Michelin stars, in 2004 and 2010.
After 12 years at the helm of Il Pellicano, Chef Guida is named executive chef of the new Mandarin Oriental in Milan, where he is currently expressing his culinary artistry in one of Italy's major cities. Thanks to his talent and leadership, Seta, the hotel's gourmet restaurant, was awarded its first Michelin star in 2015, just four months after opening, doubling its success with its second Michelin star just a year later, in November 2016.
The chef has also managed to create a good team to support him. Executive Sous Chef Federico Dell'Omarino has been Guida's right-hand man since 2002 and helps him further develop his ideas for innovative cuisine. Equally important is the contribution of Pastry Chef Nicola Di Lena, who has been signing the perfect ending to Antonio Guida's culinary itineraries since 2006. However, the experience could not be called complete without an excellent dining brigade, which ensures that Chef Guida's philosophy translates into the impeccable service that guests are familiar with.
"The gastronomic proposal created by Antonio Guida for
the gourmet restaurant, represents the sublimation of the
his cooking philosophy,"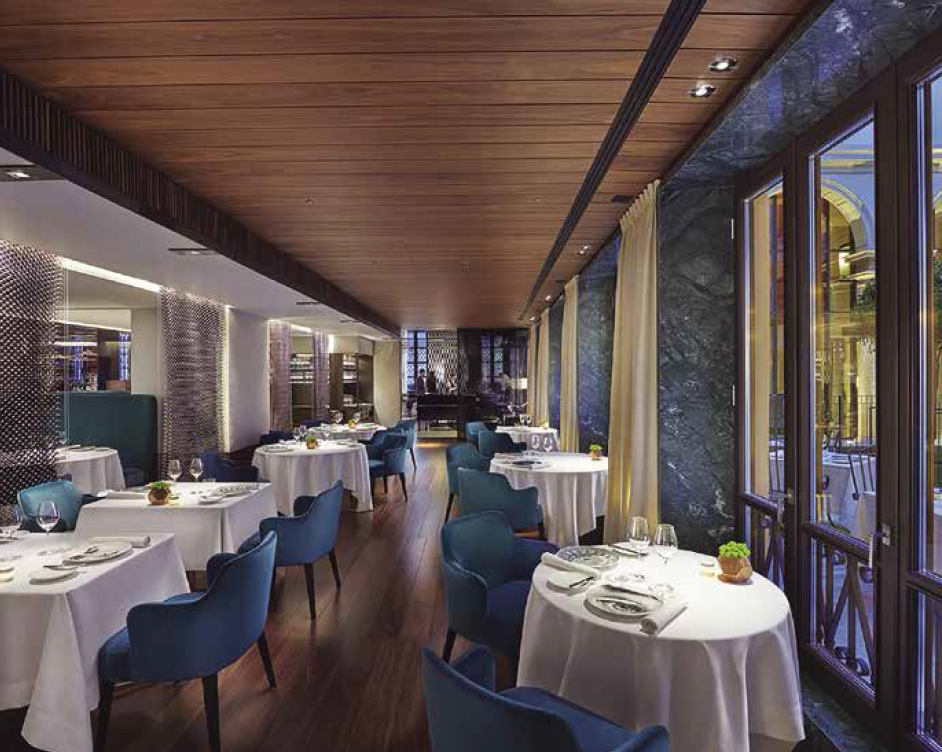 The Mandarin Oriental, Milan offers articulate dining, crafted and orchestrated by award-winning executive chef Antonio Guida, joined by his team of loyalists: executive sous chef Federico Dell'Omarino and pastry chef Nicola Di Lena. At the two-Michelin-starred Seta restaurant, the chef offers his gourmet menu while at the Mandarin Bar & Bistrot the offerings vary according to the time of day, from breakfast to aperitifs and after dinner. The Seta restaurant, which can be accessed from the Mandarin Bar & Bistrot and a dedicated entrance at No. 18 Via Monte di Pietà and seats about 50, occupies the outdoor spaces of the second courtyard and runs, for the indoor part, along two of the four sides that surround it: the interiors weld and merge with the outdoor area through windows with large windows. The kitchen, located in the 'third side' of the courtyard also faces outside so that guests can catch a glimpse of the chefs at work and, for the latter, have constant eye contact with the guests in the dining room. The restaurant's two interior areas echo and enhance the hotel's residential style through the use of wood for floors and ceilings and table chairs covered in fabrics in green hues that match the shades of marble used for the jambs.
Some corners of the room are separated by dividing architectural elements that create reserved spaces for secluded dinners. A private room located near the restaurant's reception area accommodates up to 8 guests in a cozy, muffled setting lined with oak paneling and facing directly onto Monte di Pietà Street: private parties and board meetings can be held here with menus created ad hoc by the chef.
The gastronomic proposal created by Antonio Guida for the gourmet restaurant represents the sublimation of his cooking philosophy, which blends strong Apulian roots with influences from his many years of experience in France and Tuscany. Seta's menu is the synthesis of such knowledge and consists of elaborate dishes where, through refined preparation techniques, the quality of raw materials is enhanced and ingredients are processed by the chef's talent according to an all-Italian mentality for which the preservation of flavors and the immediacy of taste take center stage. Focusing on balanced, surprising and often novel combinations, each proposal is an immersion and discovery that prepares for the next.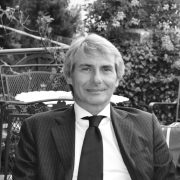 Marco Sutter
Editor in Chief of Fashion Life Magazine, Identity Style, Giornale delle Partite Iva and Montecarlo Excellence - Publisher and Editor in Chief of Wine and Travel, Golf and Travel, Bike and Travel and Travel Gourmet.