Alessandro Egger Serbian by birth and Milanese by adoption, is one of the most sought-after models on the catwalks and in the Advertising Campaigns of major fashion houses such as Dolce & Gabbana, Versace, and Armani. Independent since he was 17, a faithful and principled boy with many life experiences and a clear goal to be an actor. A 'special occasion brings us to meet Alexander for an exclusive interview full of surprises.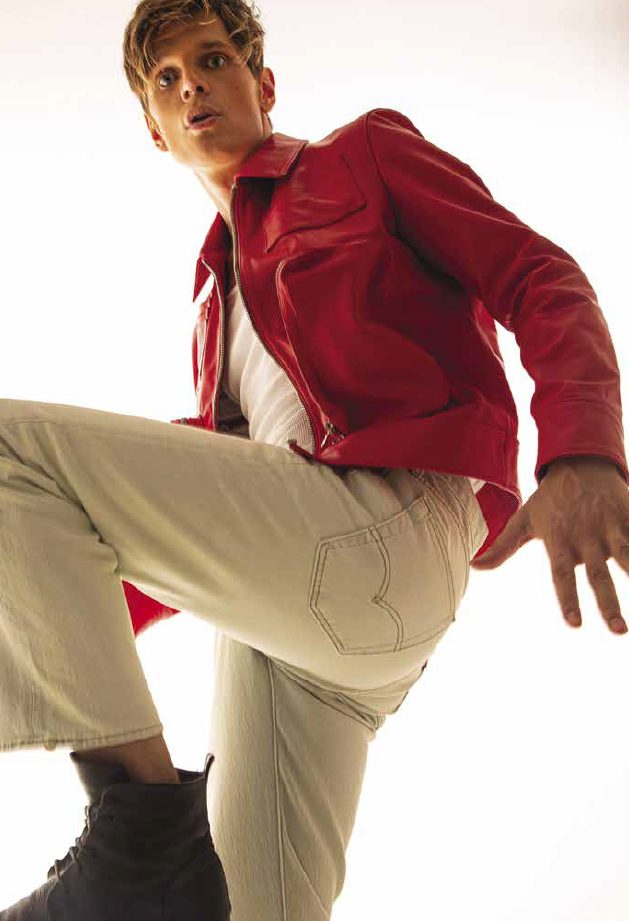 Alessandro in the fashion world you are a very well-known face, you have worked and work with the biggest fashion houses such as: Armani, D&G, Versace etc., among the figures belonging to this world that you have met who has conveyed the strongest message to you, so much so that you consider him/her a guide or a reference point?
As far as I'm concerned, it's the people who work inside that give you a lot of excitement, the people you're closest to and have an intense relationship with, such as it can be: a product manager, a dressmaker or a style office manager. These are the realities that have always inspired me, because every day they deal with hard and careful work, following a sustained pace, without looking at the clock, holidays or adequate compensation, while always giving their best.
"House of Gucci," the highly anticipated new film by Ridley Scott, will hit theaters at December. You will be part of the cast, great opportunity, would you tell us about it?
Great and highly anticipated part of my life, which I visualized and manifested with even great commitment, then I had actually auditioned for another role but Ridley himself said he liked me and wanted me on another role, unbelievable when I think that this all happened through a self-tape, I have always been used to auditioning in a room with physical people and so double the happiness to have been able to take such a great job remotely. Which means that with commitment today you can do anything. And even with the crucial help of my agency that has been following me since I was not even 14 years old now, it's been a few Years. Hahah.
Who did you get to know in this context?
I got to know several young and motivated Italian actors, and also to understand the real Hollywood approach. A Hollywood set is like a fairy tale everything is incredibly organized and professional. Then once on the set having had the pleasure of being directed and guided by Ridley Scott is priceless, his humility in taking care of even those who have a small role always made me remember my motto that there is no such thing as a small part, but a small actor, so even the smallest of opportunities among such a star-studded cast should be made great. In front of my trailer was Adam Driver's, with whom I also had the pleasure of sharing the set. We talked about Brooklyn, the flight ahead two chats and took a souvenir photo. Then I went back to the set and had the second opportunity to have a chat with Ridley and capture it in a shot. There was also Jack Huston who had the makeup station next to mine, a hoot in person, too funny.
"As achild as well as an adult, maybe I was one of the few who didn't dream, but he already knew what he wanted."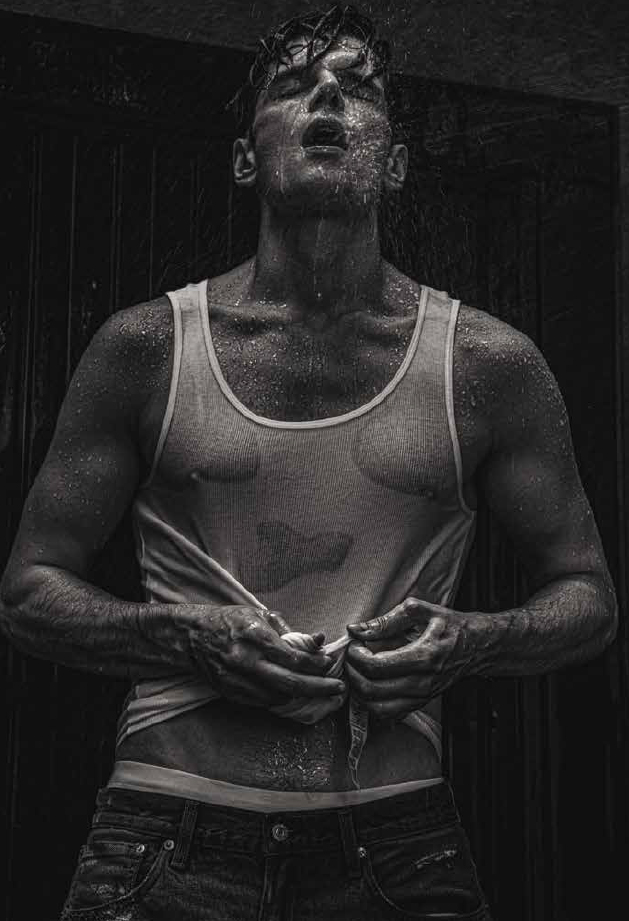 On several occasions you have expressed a desire and willingness to pursue an acting career, does luck give way to determination?
Luck exists in unexpected form as a consequence of manifestation and projection. If you visualize and plan to see yourself in a certain place, years or months or maybe days later I would find you there unexpectedly, an unexpected call, a gesture a signal. Luck for me belongs to those who create it. It takes a lot of effort, just look at all the successful people and ask the question, but is he there by luck? The answer is no, everyone has worked in their own way in some way to get to a point. It takes visualizing and being grateful even before it happens.
So much has changed in the world in general with the rise of covid 19, specifically how has "the fashion world" changed?
The change is evident but fashion I think has been very strong and adaptive, in fact except for a few months, and clearly on public events it has come up with so many digital solutions to keep the wheel turning, from digital fashion shows, digital presentations, digital displays constant caution and control with pads, masks, gels and safe distance. In fact, I think it set the stage for important insights for everything related to the transition to e-commerce, those who had doubts had to reconsider, because it generated solutions for businesses. This clearly cannot replace the human relationship in the store, but at least it can contribute to the performance of a store without having to stop. In short, fashion is very determined but clearly it takes so much more work, so much more knowledge and adaptation. I am convinced that every crisis brings improvements for humanity, as I am also sure that everything will change and continue to change.
As a child, what did you dream of becoming?
As a child as well as an adult, perhaps I was one of the few who did not dream, but already knew what he wanted. I was always the center of attention, because I wanted to, I wanted to entertain, to give smiles, cheerfulness, in short to group and create bonds through games, jokes and imitations. It all started so simply, then with time it all became clear, about the road that would await me, which was the world of show business, which for me was never just TV, but everything, such as: dancing, singing, acting, physicality, etc. Today I realize it has always been a need for me, which is why after so many years I am still in it, growing and improving, because for me what I do is comparable to the air I breathe is vital.
The fundamental traits of the Italian style?
Italian style is style, for me and for my closet it is essential to have a tailored cut trouser, I have three kinds, dry cigarette, oversize where we play with various fabrics such as velvets, technical fabric and jeans always with a modern cut.
I love Italian fashion, I live it every day and it excites me. Italian tailoring for me is essential and needed, now there has been an important contamination from the urban world, in fact it happens very often to see tailored long coats with the Jordans.
Last I would say, the trait of elegance, Italian style is made by people with their always neat cuts, beards, expressions, smiles, typical and irresistible charm and charisma.

What is the type of perfume you usually love to wear?
I love fragrances that like music and love are part of our lives. I personally love research, I really like frankincense, palo santo, cedar and essential oils, "the unique fragrances." Then I can use any fragrance when I receive it, I adapt like an actor does to any fragrance, but the ones I prefer are undoubtedly the ones with a "special" story. I really like the holy oil my grandmother used to bring me from the monastery, a pleasant and relaxing scent.
The downside?
The downside for me is all the work behind the spotlight, the commitment and the sleepless nights spent thinking, mulling and looking for solutions to move forward. Continued perseverance is always put to the test, over the years training brings you to know how to handle it, but still the facade remains that in the results is not noticeable. Actually, consistency is the hardest thing to maintain especially when you are working at a high level, to keep improving yourself to be the best part of you, it is a challenge with yourself.
What are your career goals today?
This year's goals I would say are off to a good start, between television and film. To reach them I will put strength and passion, I want to give Italy a unique acting, a role with which I can make girls dream and give inspiration to boys, give love and desire to improve themselves, dream and fight for their dreams. I have with me those who support and back me, a team that loves me.