"Each dish tells a different Caterina and represents a part of me." From her love of wholesome products to the awarding of her first Michelin Star, the Calabrian chef tells her story
by Danila Giglio
Born in 1987, raised among centuries-old olive trees and the rows of family vineyards, Caterina Ceraudo boasts a Michelin Star and the coveted title of Chef Donna 2017 from the authoritative gastronomic guide.
After studying as an oenologist and working her way up through the ranks in the dining room of "Dattilo," her family's restaurant, Ceraudo approached the stove and thus decided to attend chef Niko Romito's school of advanced training. Hence began the rise of an Italian restaurant professional who has brought her restaurant perched among the hills of Strongoli, in the province of Crotone, to national prominence.
Where did the passion for cooking come from? When and how did you realize that cooking was your path?
The passion of cooking comes from a passion for good food. Living in an unspoiled place, since I was a child I have had the opportunity to eat what nature offers seasonally, and the good has conveyed me toward this choice. I realized that it was really my path later, after graduating in enology and viticulture, when I started working in the family restaurant. From the hall, I began to want to help in the kitchen. It was there that I decided to enroll in Niko Romito's school, to understand how a restaurant really worked. Meeting Chef Romito was dazzling: I fell completely in love with his cooking.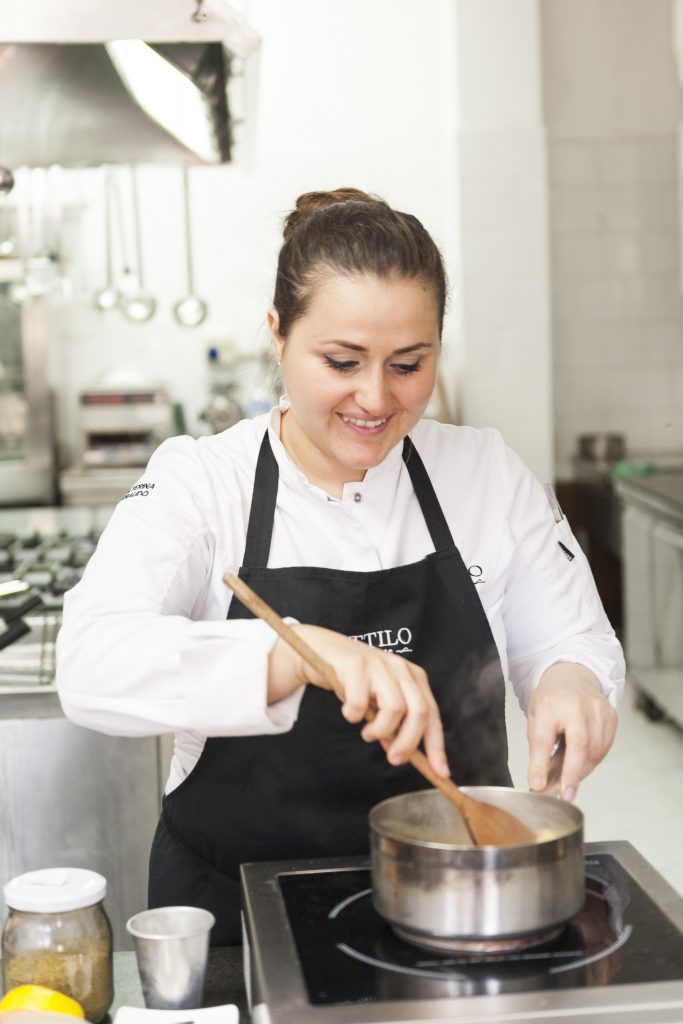 What is the'most valuable lesson left to her by the'experience in the school of 3 Michelin Star Chef Romito?
I espoused his cuisine because I felt a kinship with him, with his approach based on a maniacal pursuit of knowledge of the raw material and subsequent exaltation. The most important lesson Niko left me is respect. Respect for the ingredient, respect for the guests who visit us in our restaurant, respect for the staff who work with me.
Yours is a family restaurant that bases its offerings on zero-mile raw material production. His father Roberto believed in the'agriculture deprived of the'use of chemicals well before the'attention on the organic world was so high. What are your favorite ingredients to work with?
I don't have a list of favorite ingredients, I certainly prefer to work with raw materials that I know. Cooking is a love that I cultivate every day: today I like a given ingredient, I study it and try to incorporate it within my dishes. This is how recipe development takes place. Certainly I can say that I prefer certain production techniques: here at Dattilo's we pay great attention to organic farming. Also, when I cook fish I always try to buy caught fish and not farmed fish.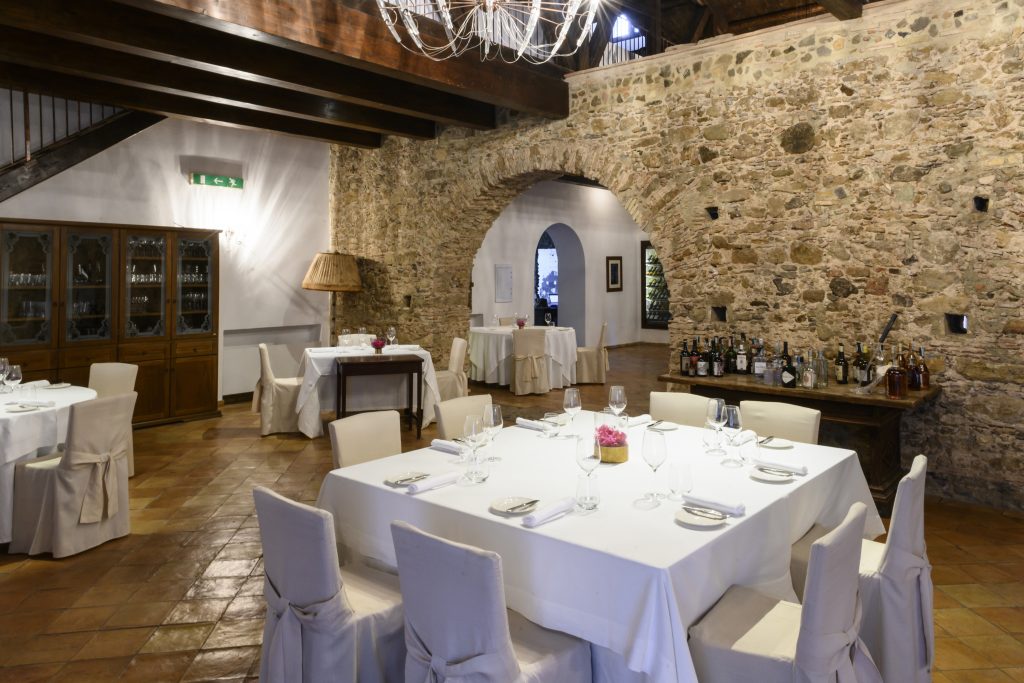 The first thing that strikes your guests when they arrive at Dattilo's is the juxtaposition between the refinement of the rooms and the defining "agrotourism." Is it a studied choice?
It is actually an evolution of the initial project, the "zero project," which involved agritourism in the canonical sense of the term. Now agritourism is evolving to become a resort, because the way of doing agricultural and food and wine tourism has changed, and consequently the way of doing hospitality has changed. We always offer the genuine products of our land, only we do it in a more studied, more refined way.
What did it mean to you to have confirmed the star obtained by Frank Rizzuti, your predecessor in Dattilo's kitchens?
It certainly was a source of personal and professional pride. Professionally, I felt the weight of this kitchen, a starred kitchen, and I worked hard to succeed in confirming the awarding of the Star. On a personal level, however, I felt the weight of expectation; I did not want to disappoint our clients or my family. I'm really glad I was able to do it.
Young female chef in a professional field dominated by men. Did he have difficulty imposing himself? Whyé in your opinion, do women, queens of the domestic kitchen, still struggle to gain the same recognition in the workplace?
I had no difficulty imposing myself, I do what I know how to do, I propose the cooking styles that belong to me, and by keeping consistent with myself and my method I was able to emerge. The women's kitchen has always been a welcoming kitchen, capable of making you feel at home, and perhaps for too long it has been that way. Now, however, there is an outflow of women, an evolution not only in the culinary field, as chefs or as cooks. Women have become aware of what they can really do, and our generation is witnessing the historical change that is taking place: we are moving from a phase in which women were mothers and wives to a phase in which women are the center of their world.
The wine is certainly one of the prides of Ceraudo's organic production, with admirers scattered across the nation. The most prestigious was certainly Pope Wojtyla. He tells us about the'anecdote featuring the Saint and Imyr, your Chardonnay?
This is one of the most exciting moments in my father Roberto's life.
In truth, I was not physically at the company the day the Pope's letter arrived, but I live this anecdote because of the light that illuminates Father's eyes whenever he tells it. A cardinal visiting the area had been a guest at our restaurant when my father was at the beginning of his winemaking career. When the cardinal left, Father gave him two bottles of wine for the Holy Father. He never thought it could have been followed up. Instead, one fine day he received a letter signed by Pope Wojtyla thanking him for the wine, praising its quality and even asking for a few more bottles. For my father it was a moment of great joy and confirmation: he had to and could continue to believe in what he was doing. That letter was the most valuable encouragement he could ever receive, marking the foundation for building the Ceraudo company on foundations hinged on the quality and value of the raw materials we use to create our products and my dishes.
Going back to the kitchen instead, what is the dish you are most proud of?
There is no one dish that I am most proud of, I am proud of my entire menu because each dish tells a different Catherine, a Catherine that has to do with different falling in love, at different personal moments. Each of my dishes represents a piece of myself, and I love them all unconditionally.
To what extent does fashion affect the presentation of your dishes?
You always have to keep up with the times, however, you also have to feel comfortable in the clothes you wear. I get inspired by fashion when I like a given trend, otherwise I ignore it and head for the exact opposite. So you can't really say that fashion conditions the presentation of my dishes, let's say that my ambition is to create a fashion.
The historical moment we are experiencing is undermining the world's economic balance. What are the difficulties he has to deal with in his business?
Unfortunately, the difficulties are manifold. When we talk about restaurants, especially restaurants at a certain level, we cannot think of an establishment that opens and closes from one day to the next: a restaurant is made up of people and raw materials that deserve to be taken care of and treated with care. In addition, in my perspective of thinking, the restaurant is the place of conviviality, it is the place of gathering, which is different from a cafeteria for lunch break. Those who choose to come to my restaurant do so to have an experience, certainly not to eat a hot meal before going back to the office. With this in mind, I have decided to stay closed while waiting for better times that, I am confident, will come soon.
How do you see the future? What will change in the restaurant business?
Before this pandemic, we were witnessing a really good and happy time for the Italian restaurant world. A revival that because of Covid has stalled. I regret to think of all the businesses related to the restaurant industry that will not be able to survive this moment, but at the same time I am certain of the fact that this crisis will create great ideas and new opportunities. I believe in a better future. It will be a slow recovery, because we will carry the aftermath of these two years of stop, but I trust in the yearning for life again that all of us Italians feel strongly.
His restaurant is an acclaimed excellence throughout Italy, but it is certainly off the beaten path of the most popular gastronomic itineraries. What other excellences do you recommend to our readers to entice them to come to Calabria?
In Calabria there is not a very functional highway, but there is a highway of taste. Our region is virgin, authentic, undiscovered territory. It is characterized by a slowness that has resulted in a certain backwardness; we are certainly not a highly industrialized region or one with great infrastructure, but this backwardness has made it possible to preserve the environment by giving us an unabused landscape with immense, invaluable biodiversity. Just think of the miles of free and unspoiled beaches, parks and plateaus of Sila where it is even possible to ski while admiring the sea. In the face of short commutes, Calabria offers a diversity of scenery capable of leaving its guests speechless, and all at truly competitive costs, which never hurts.